Client Testimonials
What Our Clients Say About Us
Testimonials:
Our clients frequently remark on the quality of our software and our consulting and technical services. Here are some of their comments
Calendars for the Web […] is easy to use and customizable by the user and reasonably priced. In addition, I made use of Great Hill's excellent consulting service to add additional customization that was unique to my application environment. […] the modifications were completed in just a few days. I highly recommend Great Hill Corporation's Calendars for the Web for any web based applications requiring calendar functions.
Larry Arnold, Director,Flow Cytometry Facility, University of North Carolina

I just wanted to express my appreciation for your quick responses to [our] inquiries. Great customer support!I just wanted to express my appreciation for your quick responses to [our] inquiries. Great customer support!
Glenn R. Whitestone, Information Services Manager, Graham & Dunn PC
Calendars for the Web has been an excellent addition to our website and significant value-add as a useful information tool to our college and constituent community. We have been very impressed by both the software and particularly the support. Both have been rock-solid.
Larry D. Arps, CIO, Manhattanville College
I would like to thank you for all the support that you have given. The calendar has been a huge success!! Having hundreds of projects that need to be scheduled and tracked by multiple organizations this was the perfect tool. We have been very pleased with how user friendly this software is. Keep up the good work!
Keven Sticher, Southwestern Bell Communications
I want to express my great enthusiasm for Calendars for the Web software as a scheduler for my flow cytometry core. I installed the system 2 1/2 years ago on a small PC running Linux and have not had any problems with it. Calendars for the Web has resulted in a great increase in convenience and efficiency for our operation. It's there, it works, and it sure beats paper.
Marty Bigos, Director, Flow Cytometry Core, Gladstone Institute

We've been using Calendars for the Web Hosting Version for our 20-physician practice for a year and been delighted with its functionality and customer service. With many physicians covering many locations, keeping track of who's supposed to be where became a nightmare. With Great Hill hosting the calendar for us, we were up and running in less than a day, and we now have reliable and useful calendars that are accessible anytime and anywhere.
Richard Duszak, MD, West Reading Radiology Associates
You saved my butt with your remote login feature. We were going to have to maintain two databases with username/password prior to this feature [available as of v1.2.1]. Now Calendars for the Web can magically see who is logged in and act accordingly….Terrific!
Ronald E. Liles, Company Withheld
After exhaustive research on the internet and from my point of view as a webmaster, I can honestly say that whatever a company's requirements, Calendars for the Web is the MOST feature-enriched and customizable calendar program available. Bar none! Great Hill, you have a WINNER! Customer support ensured a smooth installation on our server and they have been committed to improving their product through suggestions they receive from their customers. KUDOS! I am totally impressed 🙂 Thank you for a truly wonderful and superior product!
April Murphy, J.S. Music Productions
We have thoroughly enjoyed using the calendar. I am the administrator of the calendar for use by our doctors, we have 15 doctors in our practice with two additional ones coming on board next month. We have found the calendar an invaluable tool in keeping up [with our 15 doctors]. One thing I can count on, whenever I need help, you are always so quick to respond. Many, many thanks!!
Anne Barre, G.I. Center of the MidSouth, P.C.

My worldwide team has been using Calendars for the Web for 3 years. In that time, Calendars for the Web has proved to be capable and robust, allowing the team to collaborate and share schedule information better than any other calendaring tool I have tried. Given the great combination of speed, reliability and support from Great Hill, I have no hesitation in recommending your software to anyone looking for a way to manage remote and virtual teams.
Graham Begg, Manager, EM Operations (Europe), PeopleSoft
You would be pleased with the response from the Corporate Event Management team had after viewing your online calendars. They all agreed that it will be a great tool to help us with our events.

Our company has over 6,000 employees connected to our Intranet and they love this calendar! We've saved a bundle in printing and distributing paper calendars. As a web developer I'm amazed at the customizability of this calendar. …every functional demand I've thrown at this calendar, it's been able to handle. With your product I'm able to design a calendar exactly the way that I want it, from hyperlinks to graphics, this product covers all bases! Your company has created a well-developed web application.
Jonathan Chestang, Intranet Web Administrator, Equity Residential Properties
Your program is more robust than anything else we've tried! We processed about 16,000 transactions through this calendar in the first 4 months. Your software, your company, and your service are excellent. I actually decided to publish the calendars and give all locations and all students access to the scheduling system. So now a student can enroll themselves, pay by credit card, and schedule their own appointments or live classes. I would not hesitate to tell anyone to use your service..
Rainy Robinson, Driversity
I think you have a fabulous product and I recommend you to all my clients when they're looking for a web calendar.
LaRae Moran, Web Design Consultant, Company Withheld

I have been using Calendars for the Web for more than a year now, and I'm very satisfied with both the product and the service. To anyone looking for an easy to use, yet versatile calendar, I recommend Calendars for the Web without reservation.
Bill Nostrom, Beth Israel Deaconess Medical Center
We looked at the Brown Bear software, but found something a bit more sophisticated I think. It is Calendars for the Web from Great Hill Corporation.
Marshall H. Montrose, Ph.D., Indiana University
We examined many web based calendar programs before choosing Calendars for the Web. None of them [competitors] even came close to matching the flexibility, power, and speed of this fine product by Great Hill Corporation. We are currently using it to provide event management solutions to over 11,000 Cities, Towns and Villages across the United States and the software is performing fantastically. If only all software makers put this much into their programs!
Matthew J. Hunt, CEO, Hometown USA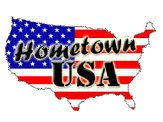 Get a Free Demo
Please complete the following form to request a free 30-day evaluation hosted on our servers.
There is no commitment.
Further instructions for accessing the evaluation will be sent via email when you submit this form.